Blue Diamond electrifies 'The Grove' with lithium-ion battery
Jul 19, 2022
News
Ampd Energy
https://www.bluedm.com.au/blog/blue-diamond-electrifies-the-grove-with-lithiumion-battery-/

Highlights


Blue Diamond Machinery partners with energy storage company Ampd Energy to supply Multiplex's 'The Grove' with diesel-free power;
'The Enertainer' lithium-ion battery provides construction projects like 'The Grove' with a cleaner, quieter, and data-rich power solution;
The battery offers Multiplex an 80% cost saving on fuel, and an 85% reduction in CO2 emissions;
Blue Diamond, leading distributor of off-grid power solutions, and preferred supplier to Australia's construction sector, is pleased to announce the delivery of a commercial-scale lithium-ion battery, the 'Enertainer', to replace onsite diesel power generation at Multiplex's luxury mixed-use development, 'The Grove'.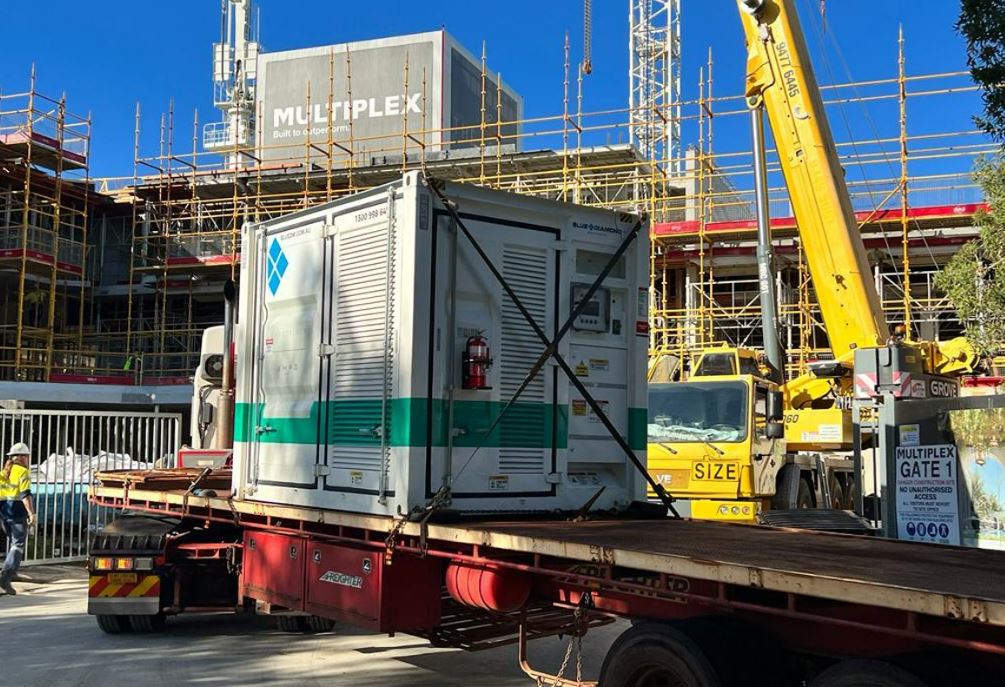 The Enertainer will offer Multiplex an 80% cost saving on fuel, by replacing the diesel power used at The Grove with clean power. With the Enertainer emitting zero direct or 'tailpipe' emissions, onsite emissions will now only come from grid power, amounting to an overall 85% reduction in CO2 emissions.
Nestled between the highly sought-after suburbs of Peppermint Grove, Cottesloe and Claremont, The Grove is a four-building project comprising two high-rise residential towers, and two buildings offering resort style amenities.


Blue Diamond Director, Brad Pitts said, "Blue Diamond is delighted to partner with Multiplex as it delivers The Grove, an outstanding project providing construction jobs and high-quality housing in WA's leafy green western suburbs".


"The Enertainer is at the cutting edge of commercial-scale battery technology. For Multiplex, it has eliminated the need for noisy diesel power generation at The Grove. We are proud to be first movers in the supply of commercial-scale batteries to construction sites in WA".


"The Enertainer will generate fuel cost savings of 80% and eliminate 100% of diesel-produced emissions on site. With access to grid power, overall CO2 emissions will be cut by about 85%.


"The Enertainer is also significantly quieter than
diesel generators
, making for a quieter site for both residents and workers."
Multiplex Services Manager, Mark Bridges said, "For Multiplex, eliminating the need for diesel power generation during construction is a significant way to reduce our carbon footprint.


"Deploying the commercial-scale battery technology has proven to be far easier than any of us anticipated. It is a game changer."


The Enertainer, designed and built by energy storage company Ampd Energy, is electrifying construction sites globally, by providing cleaner, quieter and data-rich power, shifting the dial for the construction sector globally.


The battery
energy storage system
(BESS) generates up to 440kW, with the potential to replace a 500kVA diesel generator on site, and to eliminate the need for diesel to be delivered.
For Multiplex, the Enertainer meets a need to replace the diesel gensets powering construction at The Grove. The diesel-free solution also means zero direct exposure to air, noise and visual pollution, improving onsite health and safety at The Grove.


Ampd Energy CEO, Brandon Ng said, "We are very excited that the first Ampd Enertainer in Australia will be deployed at the Grove together with Multiplex and Blue Diamond.


"This is only the first step for us to help make Australia's construction sector emission free, and we're looking forward to working with Blue Diamond to roll out our technology across Australia."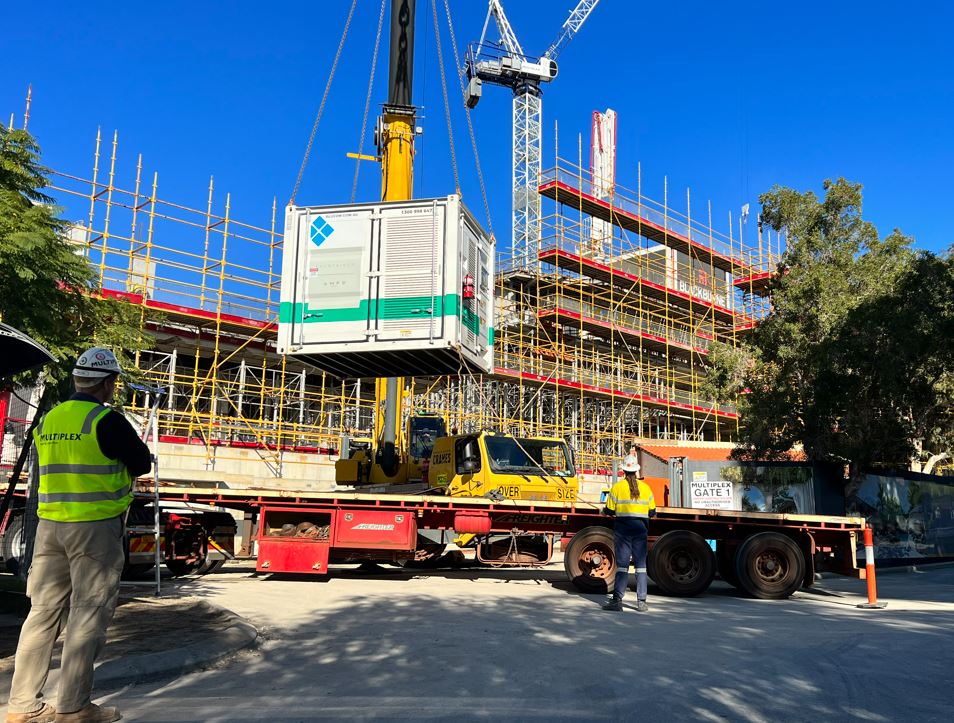 Back